About us
WE GIVE LIFE TO ALL YOUR DESIRES OF ESCAPE!
Local knowledge, International Experience:
You will be hard pressed to find a friendlier and more knowledgeable agency to plan your vacation tour in Tunisia. No amount of web reviews can tailor make a custom vacation package like Beautiful Travel can. At Beautiful Travel and Events, we love Tunisia and we know intimately all the secrets of our Country. Our mission is to reveal all those treasures to our foreign guests from all the world. we are specilized too in MICE, Business, Corporate & Luxury Travel .
Your Partner's Team in Tunisia:
Whether you are planning an Incentive or Motivation trip, a company meeting, or should you need a reliable partner to entrust with your FIT and group travel, Beautiful Travel and Events is your ideal partner. And, once you are familiar with our level of service, we become your obvious choice.
Experience:
Beautiful Travel and Events has a deep experience in Tourism and Incentive groups with the objective to promote the image of Tunisia as a new upgrade destination.
Personalised service:
We, at Beautiful Travel and Events, treat each of our partners' requests according to their specific needs, paying attention even to unseen details. When doing business with us, you will be in touch with a team of consultants who will strive at each step, from program design through operation, to tailor our services to your requirements.
Dynamic Team:
You'll get a detailed and quick reply to your request. Our young Team is devoted to do things efficiently and quickly, every request is a new challenge for them.
Company group travel:
For its incoming corporate customers, Beautiful Travel and Events manages all aspects of travel, accommodation, catering, and excursions, flights, transportation, guides & interpreters.
A new approach:
Our four basic high standards take great pride in and professionalism. This pride is evident in the quality of the services that we offer. Our innovative spirit and vigilance to detail ensures that our guests enjoy worry-free travel with confidence. We believe that it is truly the little things which make a great difference.
"At Beautiful Travel and Events we have an innate innovative spirit. Every travel package is unique in his own way".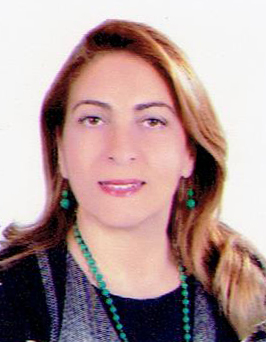 Managing Director
Mrs Sarra Ben Sedrine